Orthognathic surgery for mandibular centering
Orthognathic surgery is one of the surgical procedures with the greatest visual impact
in the aesthetics of a person's face. In this case, it has been applied for the correction of a class III with mandibular asymmetry.
It has multiple advantages at a functional level, improving occlusion, chewing, language and allows to eliminate joint discomfort and even sleep apnea. Being the only treatment that gives a complete solution to this skeletal alteration.
This surgery must always be performed by a maxillofacial surgeon, a specialty in which Dr. César Colmenero was No. 1 of the MIR.
These types of cases require a combination of different specialties: Surgery and orthodontics. Our exclusive orthodontist being Dr. Valentina Cogorno responsible for these treatments.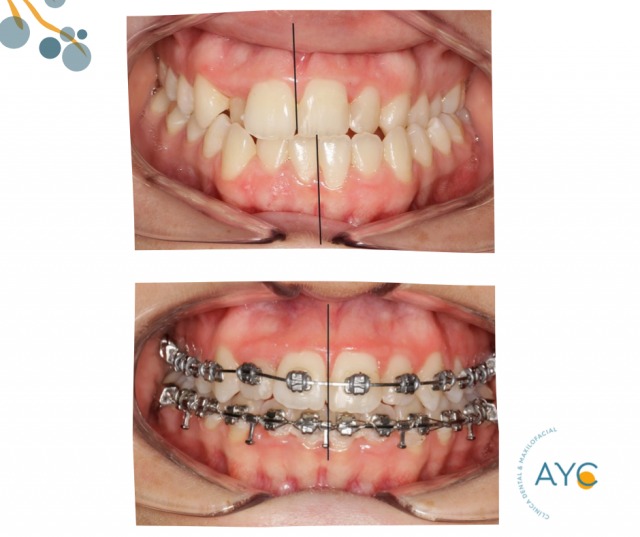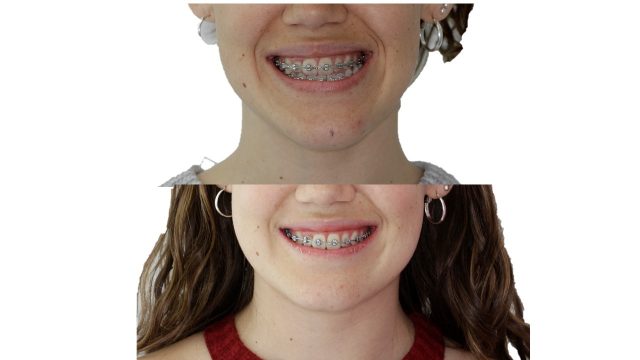 In the images we see the before and after of a combined surgery and orthodontic treatment.